So, my ambitions to rock out with my sock (poi) out were put on hold because of the weather and the fact that I don't have any sock poi. LOL. Though, I rock a mean fire and tennis ball set! Ok, so I more like light jazz them but that is neither here nor there. :P
I went for the first real walk of the season with Nixie to pick up the mail. That darn book just isn't here yet and I hope it didn't get lost in the mail, or worse, stolen by my sticky fingered neighbors. It is very important that I get that book as I want to share it with the hubs.
I've been thinking a lot lately about having a place to entertain again. It will be so wonderful to have a few friends over to spend the night, weekend, month (lol). My MIL and G'ma will be able to visit and help me/play with Nixie a lot more which will make them feel good, I'm sure. Super M and Jennibean and The McAwesome and well, EVERYONE will have a crash pad in the YS area so as to make shopping and dining into the night less cumbersome.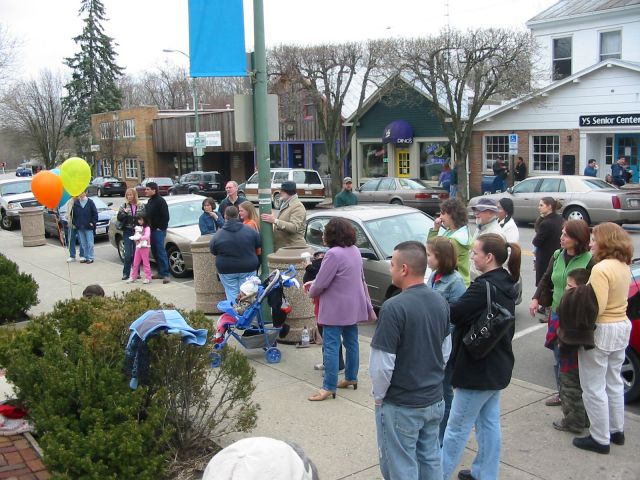 I was just reading through the Yellow Springs Chamber of Commerce website the other night and found myself in tears...tears of joy, actually. At the fact that I'm going some place where I can just be free to be me. Where, as I have stated in this blog before, I will have like minds and a peace and simplicity about my daily living. I'm so tired of big city drama and feeling propelled by a not so friendly undercurrent that this will be a welcomed place to me. To make friends, to visit old friends, to live in a van down by the river...OK, so scratch that last one, but you know. Just to be.
I started typing this blog yesterday and decided to hold off until I had another point to make. My last "point" is more of a goal than just a random happening or statement. But, it starts with this statement: I want to learn Norwegian. Plain and simple, I'm on a mission now. Stay tuned for future updates on my awesome Norwegian skills! PS anyone have a Rosetta Stone for Norwegian out there? LOL!
Off to begin my learning for my mad Norwegian skills!